Join me as I tame the Holiday Craze that's waiting around the corner with
The Early Christmas Shopping 52 day Challenge
. I did it a few times and it reduced my stress, saved me time and allowed me to shop wisely, instead of buying $18 socks as a last minute gift. argh!
This year I'm going to create the Christmas Shopping experience that puts the focus back on family, friends and the Holidays.
Take the challenge with me!
I will send a weekly email out to you with great Early Christmas Shopping Tips, encouraging stories from your fellow Early Christmas Shoppers, Sales news and more. Even if you just read the weekly tips and don't purchase early gifts, maybe you'll be more prepared when the holidays are here. Whatever level of participation, you are invited to sign up!
You may win a Free Pair of earrings! See below for more info :)
Sign up is
Free
and
Easy
: Just email:
ferrycreekvintage@gmail.com
or Convo me via etsy at
Ferry Creek Vintage
We all know we have some people on our list that are hard to shop for, especially when you have only 15 last minute minutes devoted to this task.
Don't stress... help is here.
It's free and easy. Sign up by emailing me: ferrycreekvintage@gmail.com
All Early Shoppers will be automatically entered in the Free Owl Earring Grand Prize and will be able to choose their own bead color.
Must be 18 to participate. No Purchase Necessary.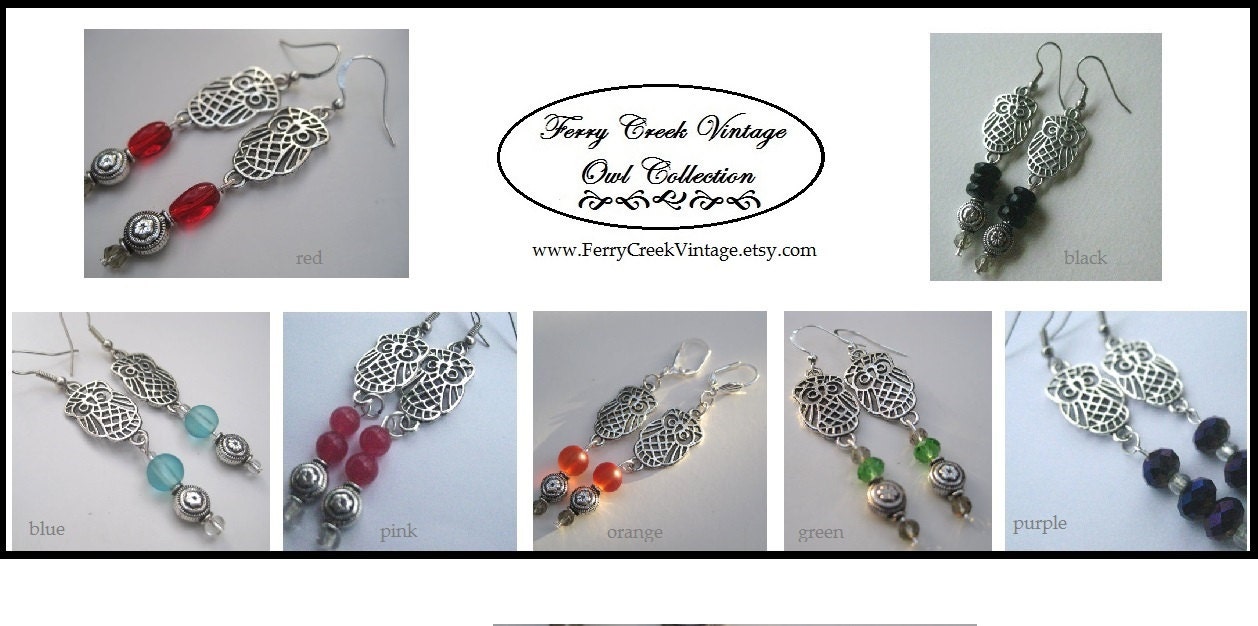 Contact me with any questions.
Isabelle ferrycreekvintage@gmail.com or
Convo me via etsy at
Ferry Creek Vintage
~Isabelle
Ferry Creek Vintage